Overview
Our dedicated facility covers 6,000 square meters
True to our belief that we own every aspect of a project, Waagner Biro Bridge Systems invested to its new Fabrication Facility in Dubai's Jebel Ali Industrial Area.
This allows us to ensure smooth production flow and maintain our standards of engineering excellence as our divisions work as one to deliver for our clients.
Waagner Biro provides complete in-house design and build solutions, repair, maintenance, and in particular services of an expansive fabrication facility, all under one roof.
Latest News

How Dubai's Floating Bridge opens, closes for traffic daily?
Posted by :
Waagner Biro Bridge Services
Read More
Recent Blog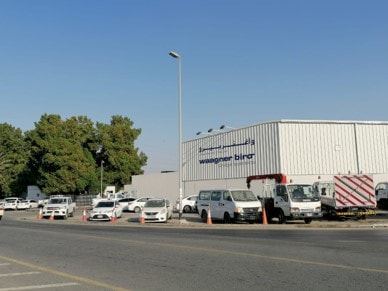 We Have Moved to our New Maintenance and Service Facility in Al Quoz
Posted by :
Waagner Biro Bridge Services
Following on from the construction of our state-of-the-art Fabrication Yard, Warner Biro Gulf has moved to our new facilities in Al Quoz. This new facility will enable us to further improve the quality of service and organisation in the company. 
Read More