Overview
Our dedicated facility covers 6,000 square meters
True to our belief that we own every aspect of a project, Waagner Biro Bridge Systems invested in its new steel fabrication facility in Dubai's Jebel Ali Industrial Area.
This allows us to ensure smooth production flow and maintain our standards of engineering excellence as our divisions work as one to deliver for our clients.
The development of structural steel as a building material has contributed significantly to the growth of the industrialised world, and has helped shape our modern way of life. Without structural steel, the building of railways, bridges and skyscrapers; the opening up of mines, the construction of factories for the manufacture of goods, and the production and transmission of power would not be what it is today.
For 50 years, Waagner Biro Gulf's steel fabricators & engineers in the UAE have been providing both governments and private clients in the region with reliable, technically-advanced and cost-efficient turnkey engineering solutions, designing, building, and maintaining, iconic structures such as Dubai's Al Maktoum Bridge and Floating Bridge.
Our steel fabricators & engineers in Dubai have played a vital role in the development of the iconic infrastructures for which the major cities in the UAE, such as the Louvre Abu Dhabi, are known today.
Waagner Biro's steel fabricators & engineers in the Dubai and the UAE provide complete in-house design and build solutions, repair, maintenance, and in particular services of an expansive fabrication facility, all under one roof.
Latest News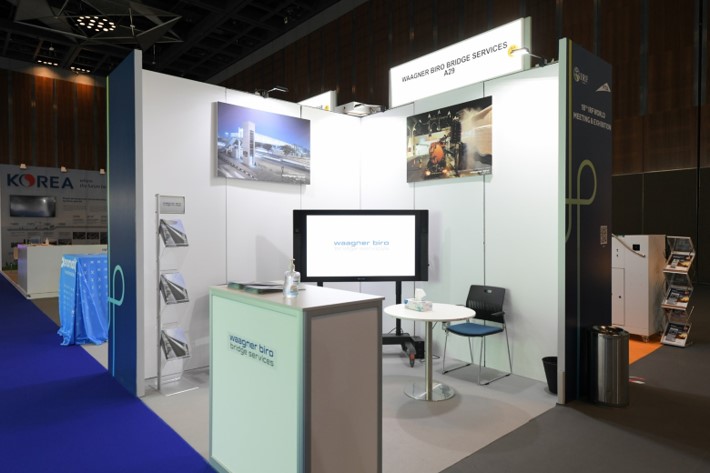 Waagner Biro Bridge Services Bronze Sponsor for the 18th IRF World Meeting & Exhibition
Posted by :
Waagner Biro Bridge Services
Waagner Biro Bridge Services' supported the 18th International Roads Federation (IRF) World Meeting and Exhibition as bronze sponsor  held at the World Trade Centre on 7 to 9 November under the theme: Roads To Tomorrow. Participation by more than 2,500 delegates from 58 countrie
Read More
Recent Blog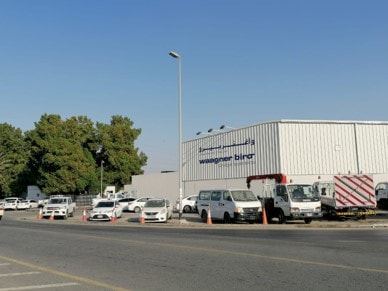 We Have Moved to our New Maintenance and Service Facility in Al Quoz
Posted by :
Waagner Biro Bridge Services
Following on from the construction of our state-of-the-art Fabrication Yard, Warner Biro Gulf has moved to our new facilities in Al Quoz. This new facility will enable us to further improve the quality of service and organisation in the company. 
Read More